Supporting the education of children and youth with disabilities so they receive the services and resources needed to excel in their homes, school, and communities.
Center for Family Involvement
The Center for Family Involvement works with families to increase their skills as advocates, mentors, and leaders so families, children, and young adults with disabilities can lead the lives they want. Through a variety of direct service, training, technical assurance, and information dissemination, parents of children and young adults with disabilities receive emotional, informational, and systems navigational support.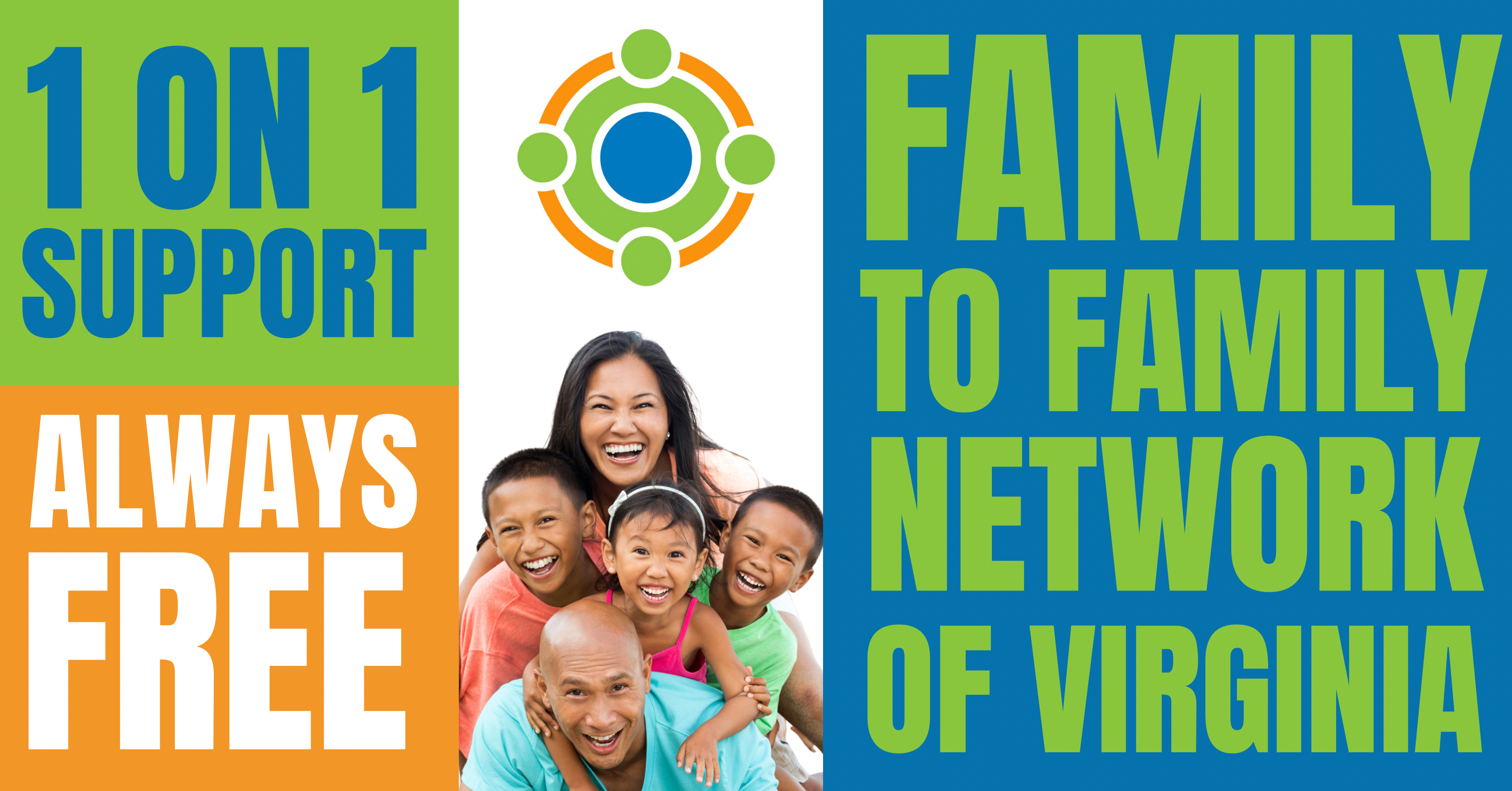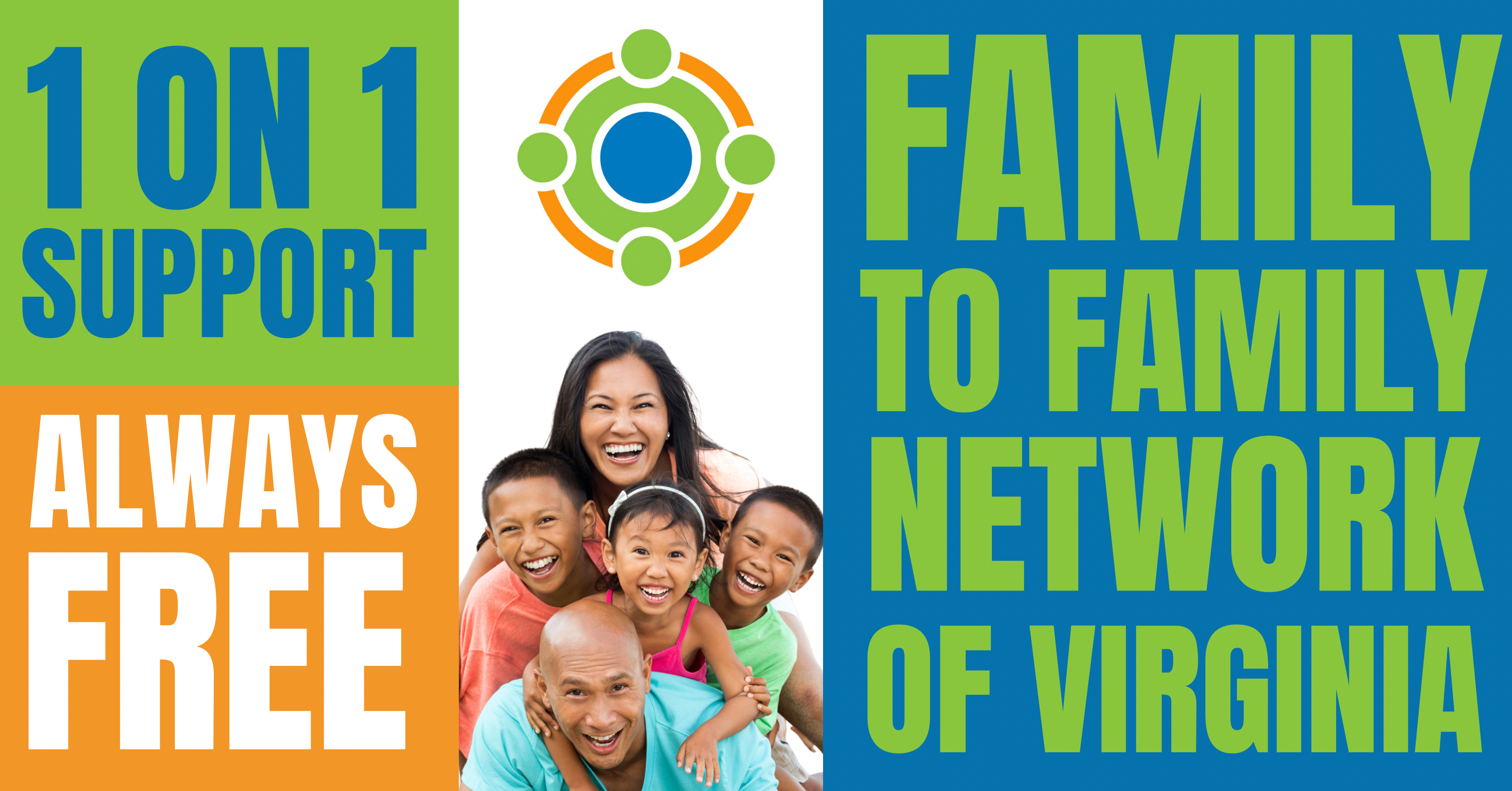 Inclusion Project
A project planned and directed by youth with disabilities (facilitated by Partnership and VDOE staff) to increase disability awareness and sensitivity to people with disabilities with a goal to ultimately decrease or end incidents of disability harassment.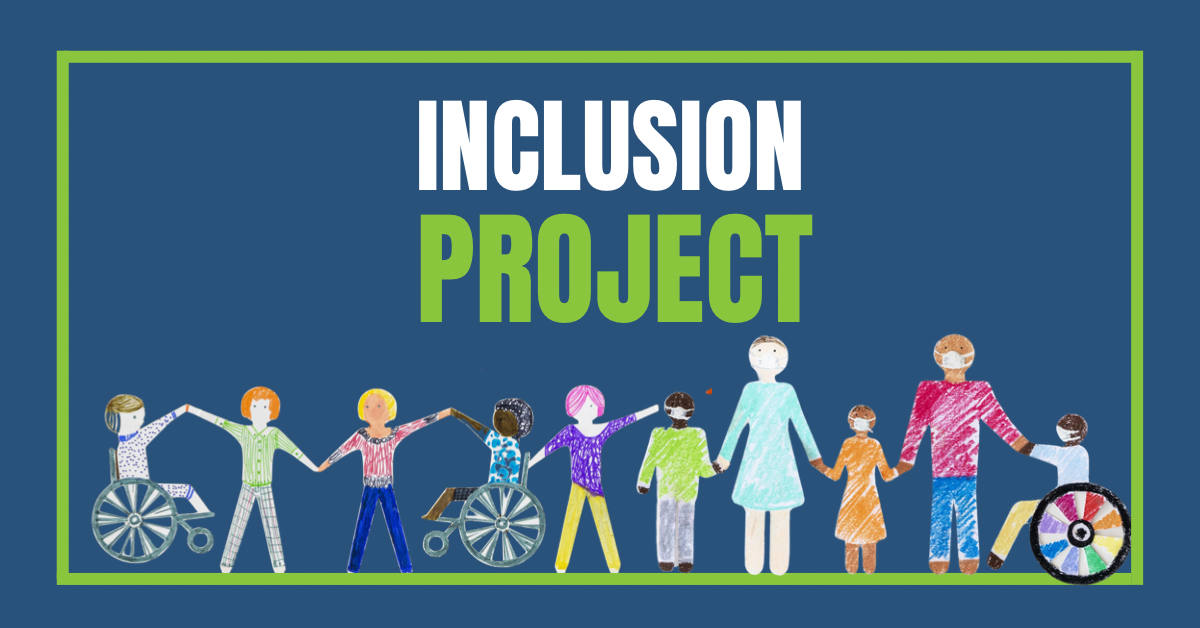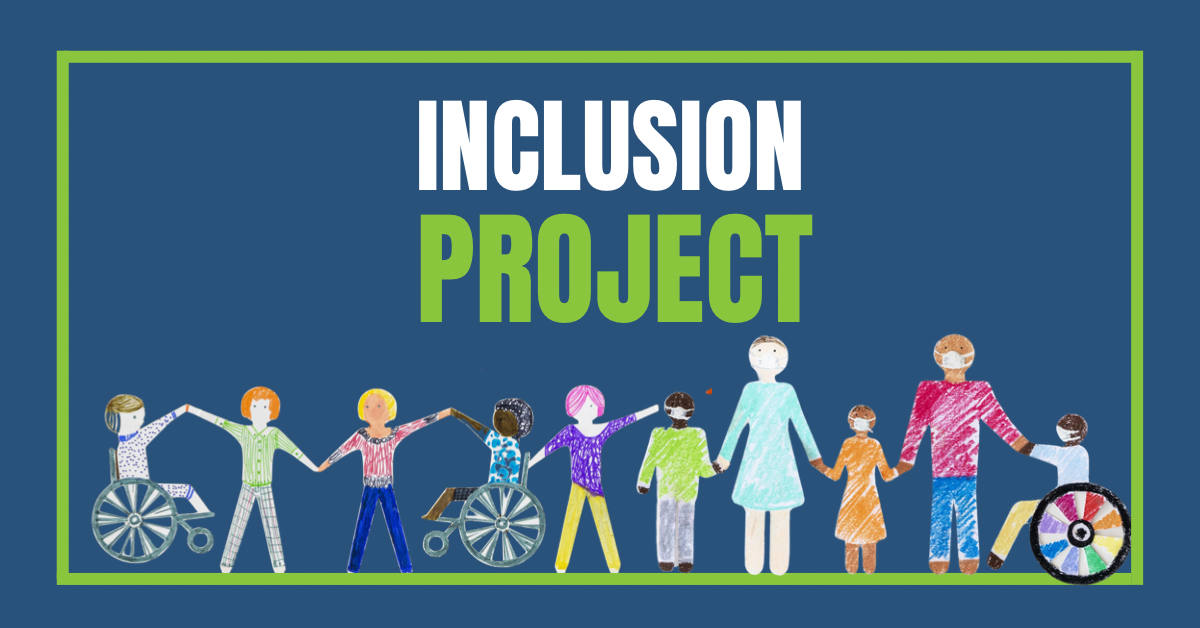 Severe Disability Consortium
The Partnership, in collaboration with the Department of Special Education and Disability Policy at VCU, is a partner in the Virginia Adapted Curriculum Consortium comprised of 6 universities from across the Commonwealth. Eight core courses needed for master's degrees and licensure requirements are delivered through the Consortium. Each class uses satellite delivered, video conferencing technology to establish real-time, interactive, multipoint conference instruction among the university sites. A small grant from the Virginia Department of Education provides partial tuition assistance to eligible provisionally licensed teachers and instructional assistants working with students with significant support needs.
Technical Assistance Center for Children Who Are Deaf and Hard of Hearing
The Technical Assistance Center for Children Who Are Deaf and Hard of Hearing is funded by the Virginia Department of Education (VDOE) to provide training and technical assistance in the area of deafness and hearing loss. Assistance is available to local public school systems as well as state-operated programs including early intervention through the Virginia Network of Consultants for Professionals Working with Children Who are Deaf and Hard of Hearing (VNOC) in areas such as identification, assessment (educational, psychological), communication of children across the spectrum of modalities (listening and spoken language, American Sign Language, Signed English, etc.), specific needs of children with amplification including cochlear implants, and instructional strategies.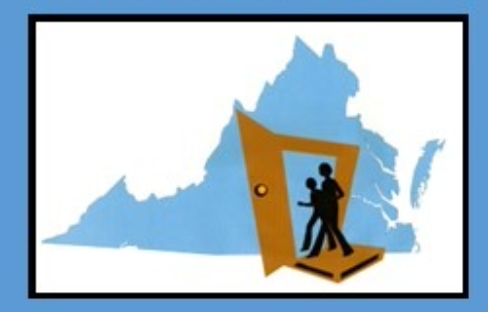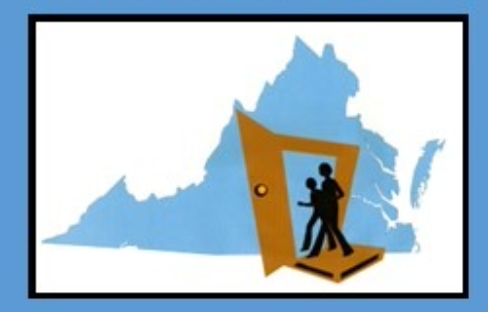 Training and Technical Assistance Center
VDOE's T/TAC at VCU is a specialty center to improve educational opportunities and contribute to the success of children and youth with disabilities (ages birth to 22).
T/TAC assists the VDOE in its work toward the goals of the Individuals with Disabilities Education Improvement Act (IDEA). As such, the staff at T/TAC provides high quality personnel development and technical assistance, using research-based, evidenced-based, effective, and/or promising practices designed to build capacity in schools and school division. T/TAC's aim is to foster students with disabilities access to the general education curriculum, achievement in the least restrictive environment, and knowledge and skills to make progress toward graduation. The T/TAC at VCU serves Superintendent's Regions 1 and 8.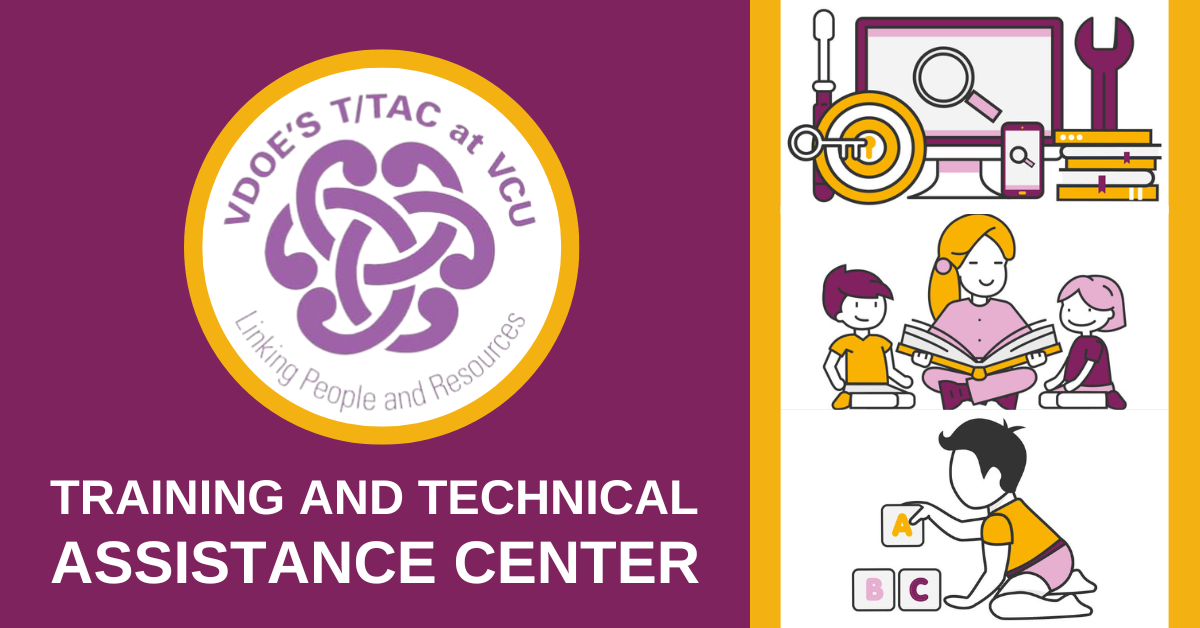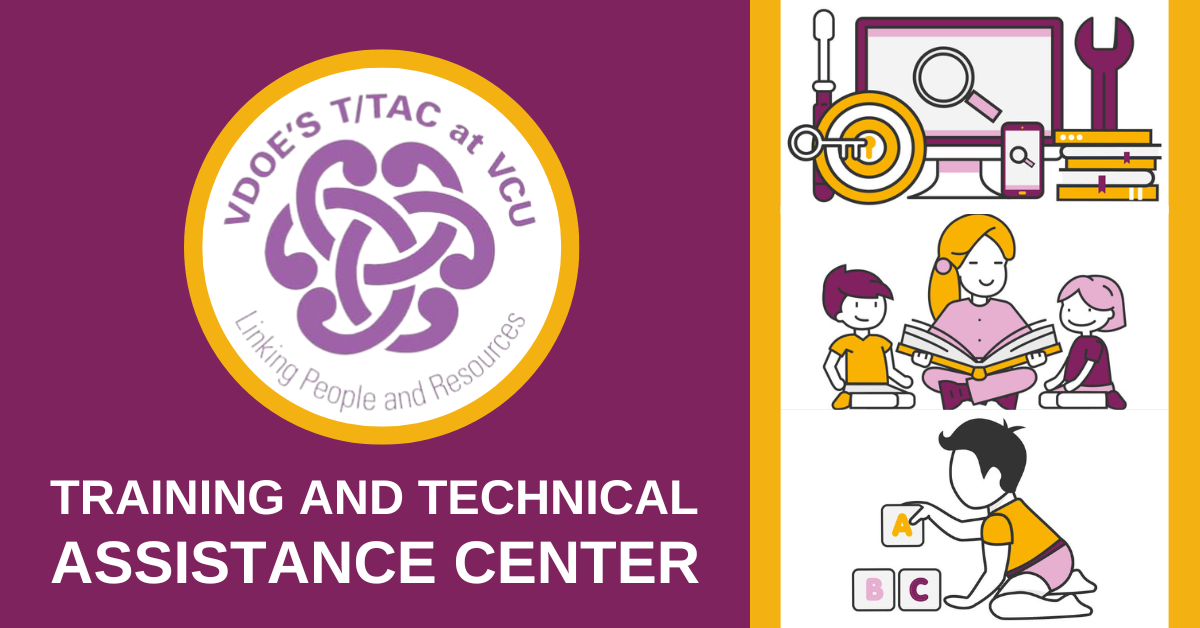 Traumatic Brain Injury Training
In close coordination with the Virginia Department of Education, the TBI training project provides opportunities for Virginia Local Education Agency teams to participate in a 3-day training series on traumatic brain injury. Teams work together during the training series to develop actions plan to address the needs of students with brain injuries and concussions in schools in their LEA. Each year a follow-up training day is held to provide additional updates and training. Additionally, the project provides information and assistance throughout the year to team members on new developments and professional development opportunities.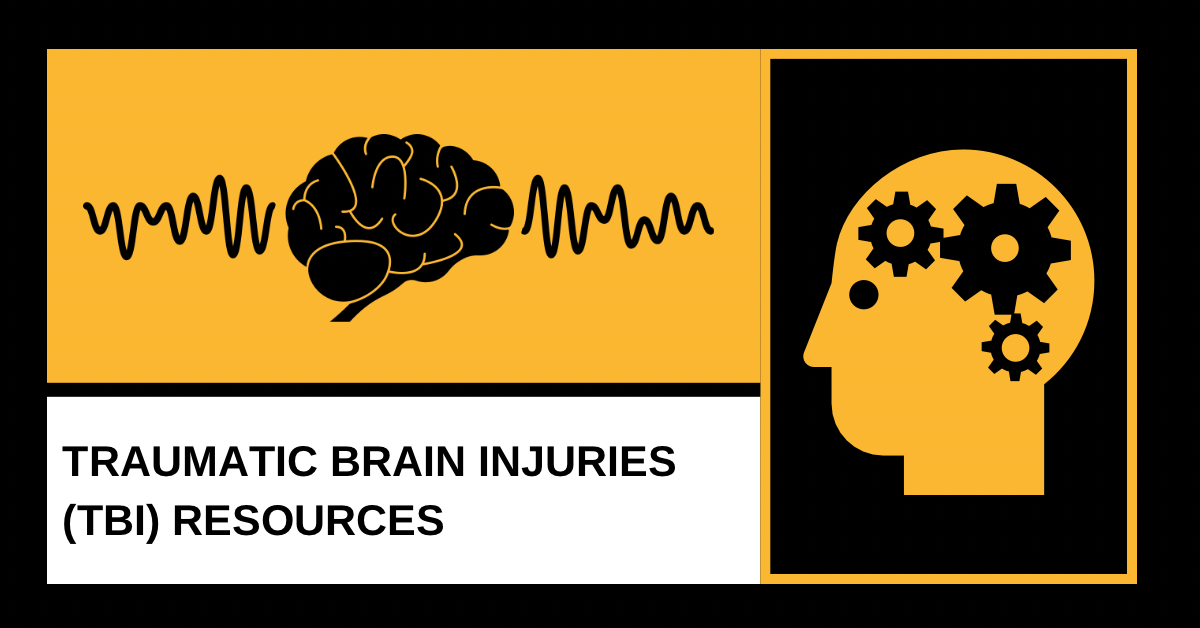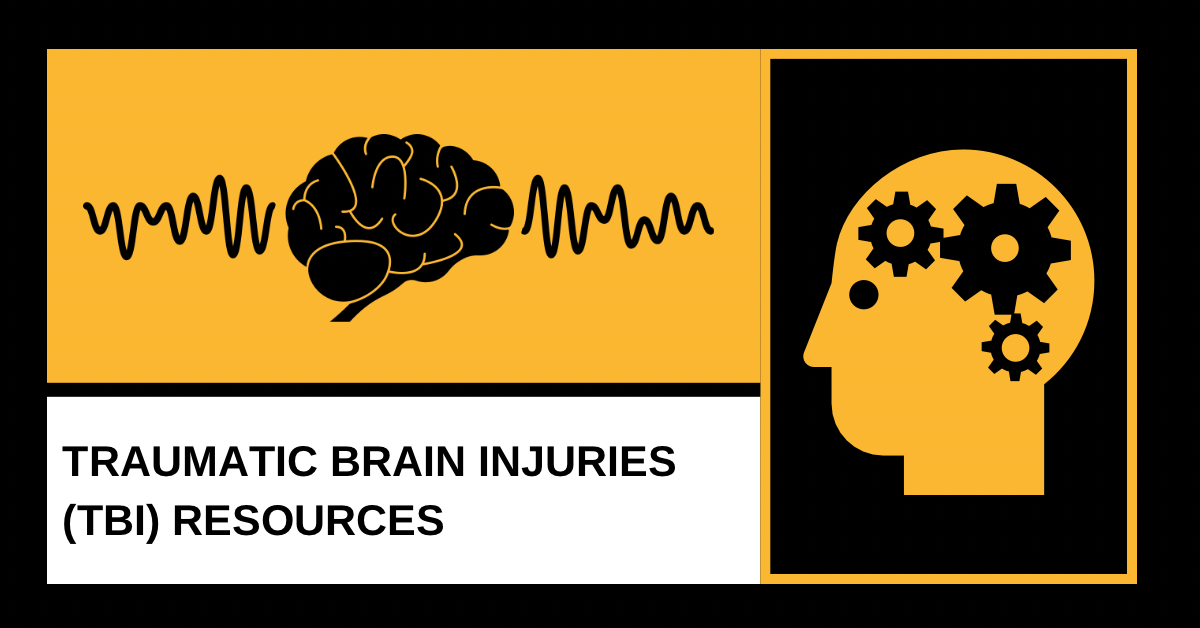 Virginia Autism Council
A council of autism experts who define needed skill competencies and who advance higher education, training and educational opportunities for personnel and caregivers supporting individuals with autism.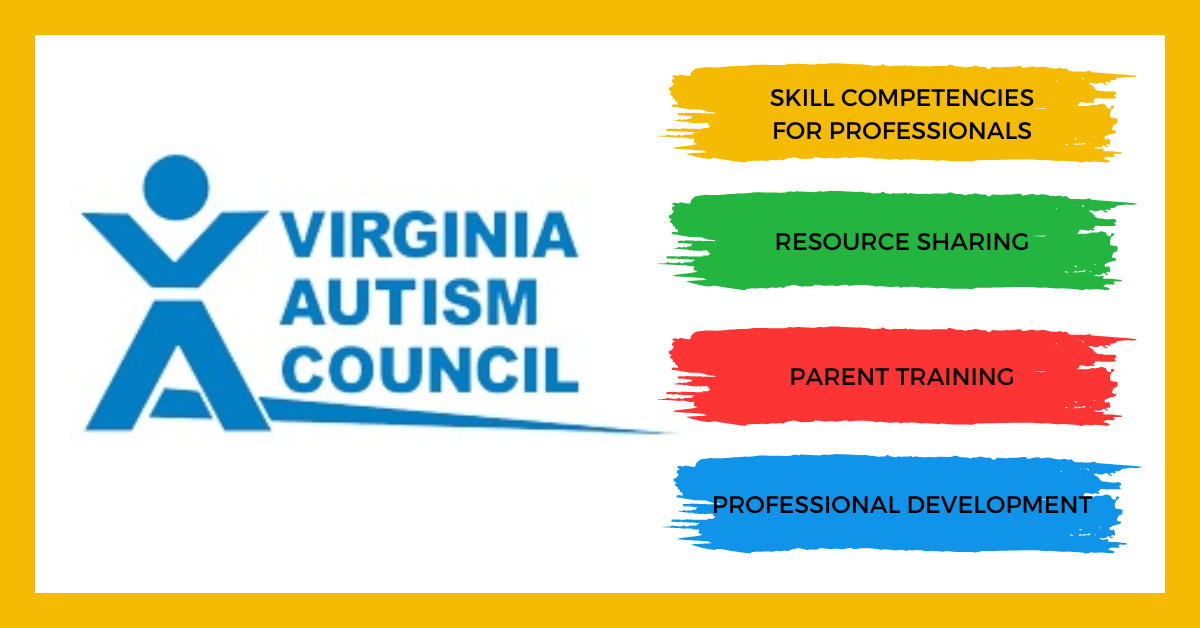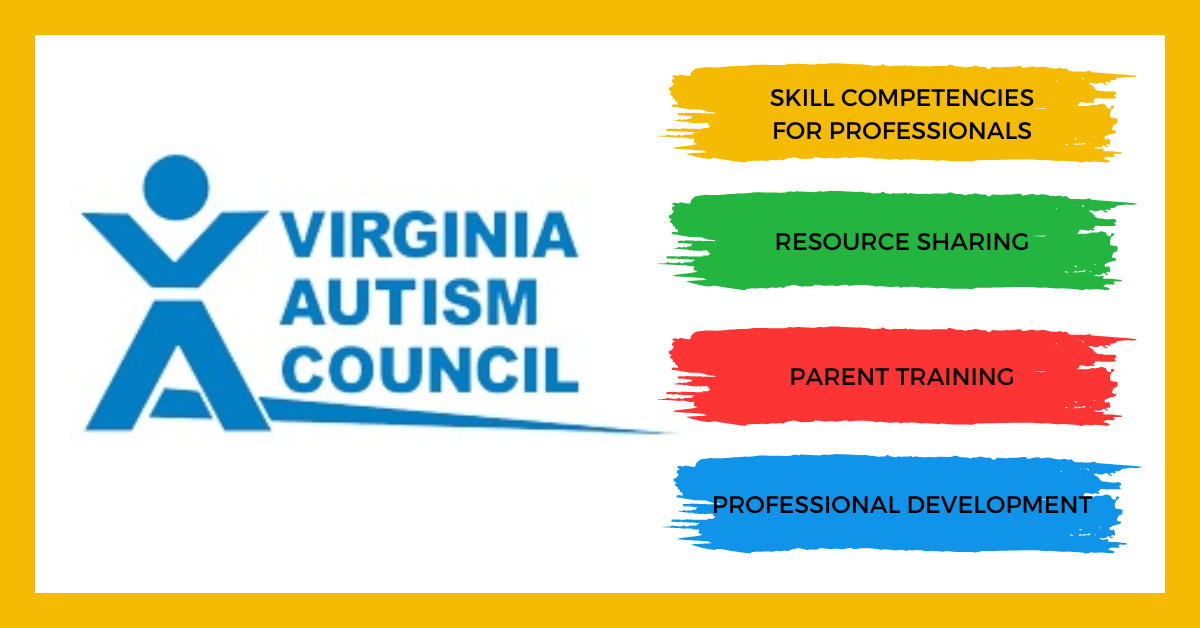 Virginia Project for Children and Adults with Deaf-Blindness
The Virginia Project for Children and Young Adults with Deaf-Blindness is a statewide grant designed to provide technical assistance, training, and information to enhance the lives of children in Virginia with both vision and hearing loss. The project supports families, teachers, and service providers in their endeavors to improve outcomes for children and youth who experience both vision and hearing loss with a goal of improving the quality of life for people with deaf-blindness as they live in their homes, learn in their schools, socialize in their communities and access the services they choose.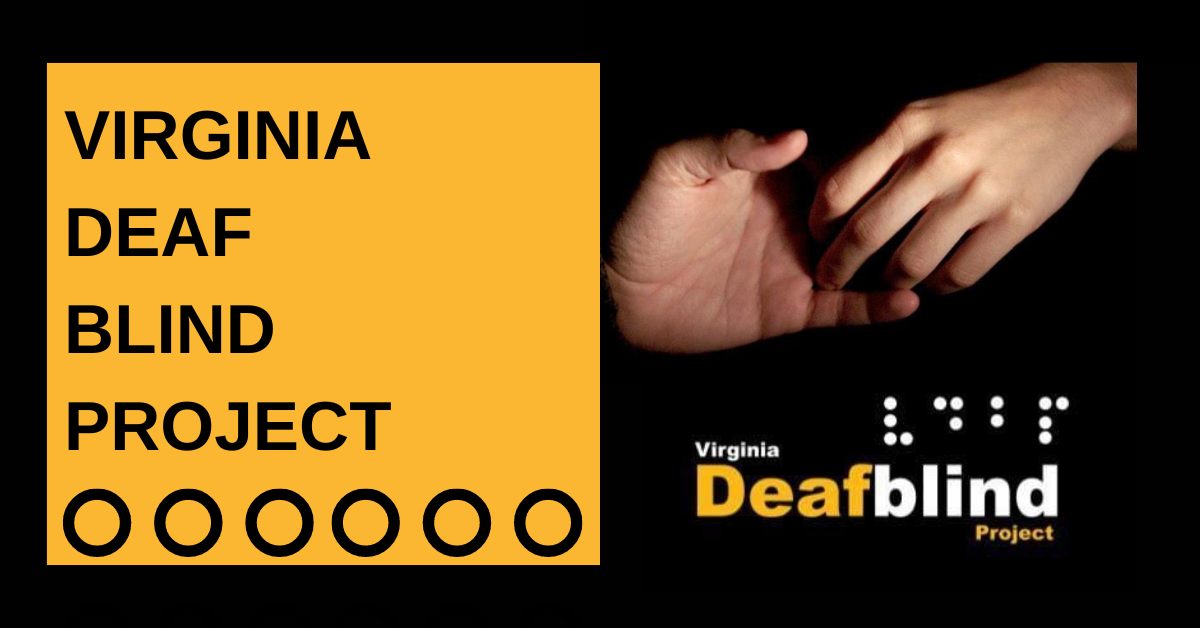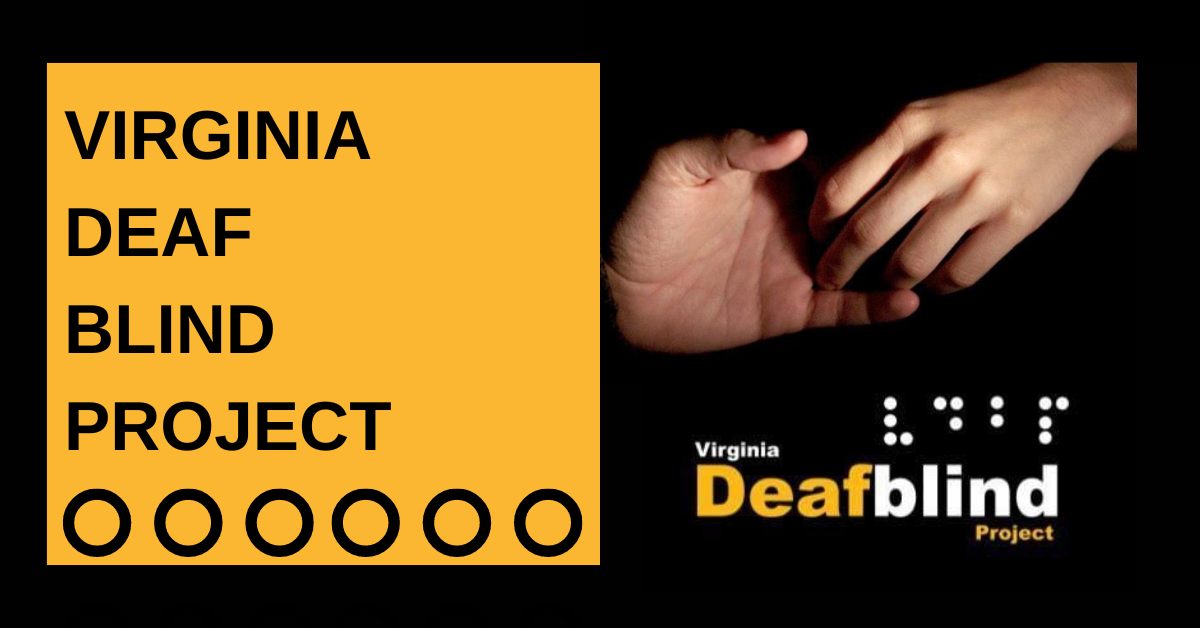 Virginia Tiered Systems of Support (VTSS)
The Virginia Tiered Systems of Supports aligns academics, behavior, and social-emotional wellness into a single decision-making framework to establish the supports needed for schools to be effective learning environments for all students. We partner with school divisions throughout the Commonwealth to support the successful implementation of the framework.